Ben O'Keefe
|
4 April 2019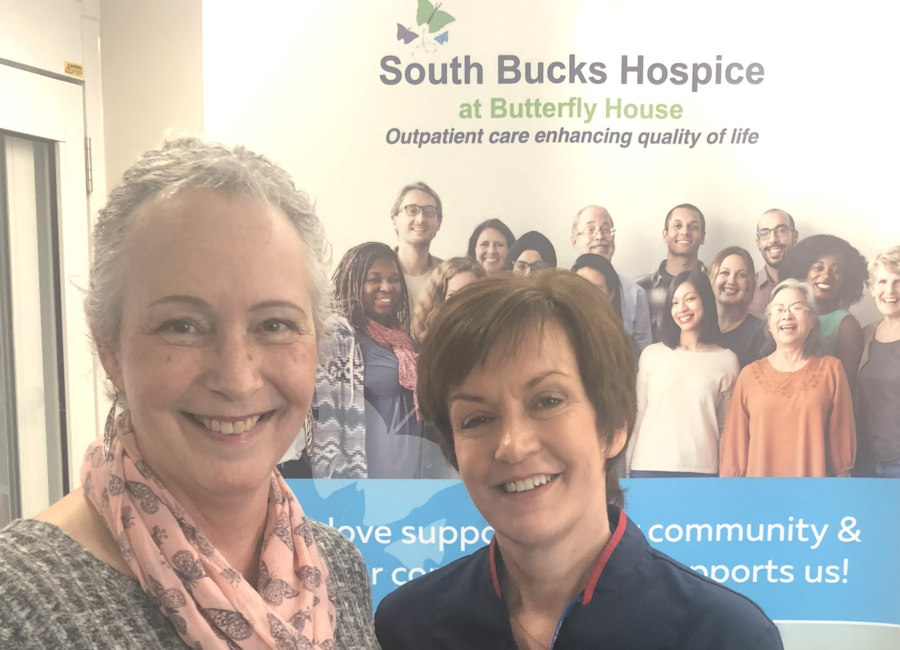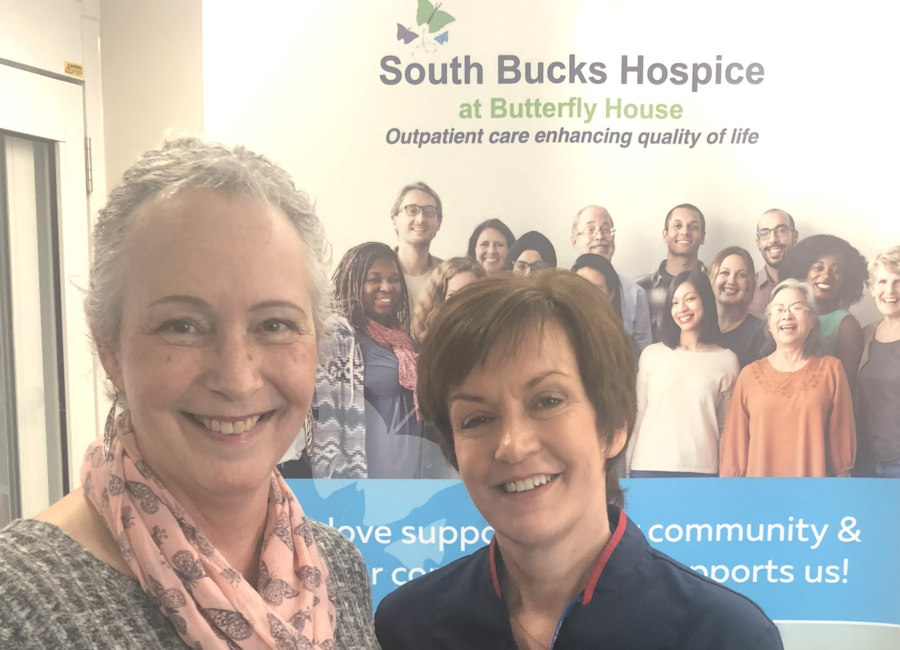 Suzanne Edwards has been terminally ill for the last five years – but says enjoying a 'chin-wag, a cup of tea and cake' at South Bucks Hospice is a vital part of her routine.
The 57-year-old is a regular attendee at the breast cancer support group held from 2.30pm on the third Thursday of every month at the hospice at Butterfly House in High Wycombe.
"I find it very useful. It is somewhere to go and find other people who are in a similar situation," she said.
"I can share and compare experiences here that I wouldn't necessarily discuss with friends and family. It gets me out of the house.
"It's also nice to just have a chin wag with tea and homemade cake in the middle."
Suzanne, who now works part-time on reception for a housing association, was diagnosed with breast cancer in April 2014.
"I was diagnosed five years ago following a mammogram. I went for further screening and discovered it had already spread to my liver. So, I was diagnosed with my primary and secondary cancer at the same time. It was quite a lot to take onboard in a short space of time.
"I had no inkling of it – it was completely out of the blue. It was my second mammogram – the first had been all clear. I did not have surgery, but underwent immediate chemotherapy in July that year. It was a bit of a roller-coaster ride dealing with all of this in the first three months."
Suzanne has just begun her fifth course of chemotherapy and also had two years of hormone treatment.
"It's been five years and hopefully it could be another five years. However, I am under no illusions," she said. "It is incurable but there is treatment. I don't feel the cancer at all. The chemotherapy takes a lot out of your body, but I am not in any pain, so I consider myself lucky.
"I am a very positive person so, in the scheme of things, I always look for the positives no matter how small."
Suzanne, who is single, had always dreamt of retiring to a bungalow by the seaside.
"I couldn't move to the seaside, because I needed to remain near the hospital, but I did manage to move to a bungalow in Great Kingshill in December 2014 from Bovingdon. It's lovely and I am enjoying every moment here."
About a year ago, she decided to self-refer to a local support group. She was already attending a regional one in Ruislip for patients with secondary cancer.
"I wanted something a lot more local and I found South Bucks Hospice. I came here and was put forward for the breast cancer group," she said.
"The hospice is lovely – it's so new, so fresh and so friendly here. It makes a big difference."
Suzanne enjoys walking, swimming, eating out with friends, cinema and squeezing in a few little holidays – chemotherapy and side effects permitting.
"I know my cancer is terminal and I don't know how long I have so I am just getting on with my life."
She insists it is vital to remain positive and be normal.
"From day one I have always got on with things. I just want to be normal for as long as I can. I know at some point it will get to the situation where I will have to rely on other people a lot more, but until that time comes, I am just the same old me."
She finds attending the hospice, which also provides her with complementary therapy, an important way to retaining her positivity. And she thoroughly recommends its services to others with life-limiting conditions.
She has also been lucky enough to enjoy the Look Good Feel Better event offered at the hospice. She said: "They teach you how to look and feel great about yourself with the use of make-up and skin care. It gives you that extra boost when you are experiencing side effects such as hair loss or poor skin."
"I would definitely say it's worth coming along to the group if you have breast cancer. We don't always talk about cancer – it's just about what's in our lives and having a laugh."
Head of Nursing Carole Hildreth, who runs the monthly support group, said: "It's great to know that our support services are valued. We know how important it is for people to meet on a regular basis and chat through things with those in similar positions. Just having a laugh or a cry – and discussing things you couldn't necessarily talk about with your own family – can be of huge benefit.
"Membership of the support group is free, so we would welcome inquiries from anyone interested in joining us."
To find out more about the group, please ring 01494 552 750.