Ben O'Keefe
|
19 March 2019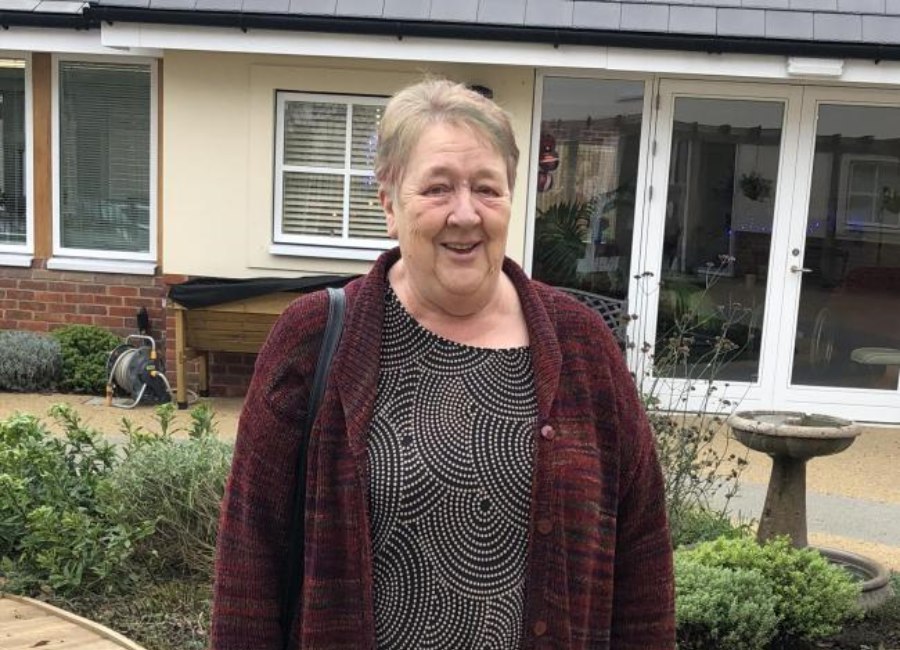 ​Breast cancer survivor Lesley Cox has praised the 'wonderful' support given to her by South Bucks Hospice – and says she doesn't know how she would have coped without it.
Lesley, 73, from High Wycombe, turned to the charity in January 2016 following radiotherapy treatment. Although the medical diagnosis was good, she became anxious and depressed after being told she didn't have to return for a check-up for another eight months.
"After the radiotherapy, they said they didn't want to see me until September," she said. "In a way you feel cut off. It is good news on one hand – but you feel as though you are out on a limb. Initially, after being diagnosed with breast cancer, I took the news quite well, but later I suddenly realised how much it had affected me."
Lesley, a mother-of-two, was told by her GP she needed therapy, and she discovered the High Wycombe-based hospice after a quick search online. For the next three months, she was given regular free counselling by Sharon Fairclough, now Director of Clinical Services.
"Sharon supported me to identify the things I was worrying about that I didn't know I was worrying about - and when I sorted that out, it made a heck of a difference. "I did cost South Bucks Hospice a lot of tissues, but counselling really makes a difference. It was a life changer and it improved my life immensely."
Lesley then benefited from complementary therapies offered at the hospice, such as back massages, which she said made a huge difference to her well-being.
Then, in the early summer of 2016, she began attending a breast cancer support group run at the hospice by Head of Nursing Carole Hildreth. It meets from 2.30pm on the third Thursday of every month.
"It's like a safety net or a security blanket," said Lesley, who still regularly attends group meetings. "We all support each other – we can talk about anything. If somebody has had a bad month, we sit and have a good howl, or we sit and have a cup of tea, some cake and a good chat. Some people are going through a lot worse than what I went through."
Lesley, a former finance officer in the education department at Buckinghamshire County Council, was first diagnosed with breast cancer just two days before her Golden Wedding anniversary in 2015.
She and husband Gerald went ahead with the party for about 100 people at Wycombe Wanderers Football Club, where they are life members.
"I was diagnosed with breast cancer from a mammogram. I had no idea whatsoever – it would have been the last regular one and I had not experienced any symptoms.
"We had a party on the Saturday at the football club and we decided not to tell our two girls or anyone else until after the party – we decided not to tell because, otherwise, people would remember it as the party where they were told Lesley had cancer, and I didn't want that."
She then underwent two operations in September and October 2015 – the second of which came a day after her 70th birthday. In October 2018, after a three-and-a-half week wait for news, she was finally given the three year all clear from cancer. However, Lesley still attends the hospice support group, saying her original cancer diagnosis is always at the back of her mind.
"To me, you need somebody, not family, somebody who you can turn to if you have a problem and you know they won't dismiss you," she added. "You may be worrying about certain aches and pains only to discover someone else has the same concerns - and then someone else will put your mind at rest by saying 'I had that and the doctor told me it was a side effect of the tablets'.
"South Bucks Hospice is just wonderful. Without the hospice, medically I would have been okay, but I don't know if I would have sunk into a deeper depression. All I know is they have kept me going and I would recommend them to anyone."
To get help, to donate or to become a volunteer please ring 01494 552 750.