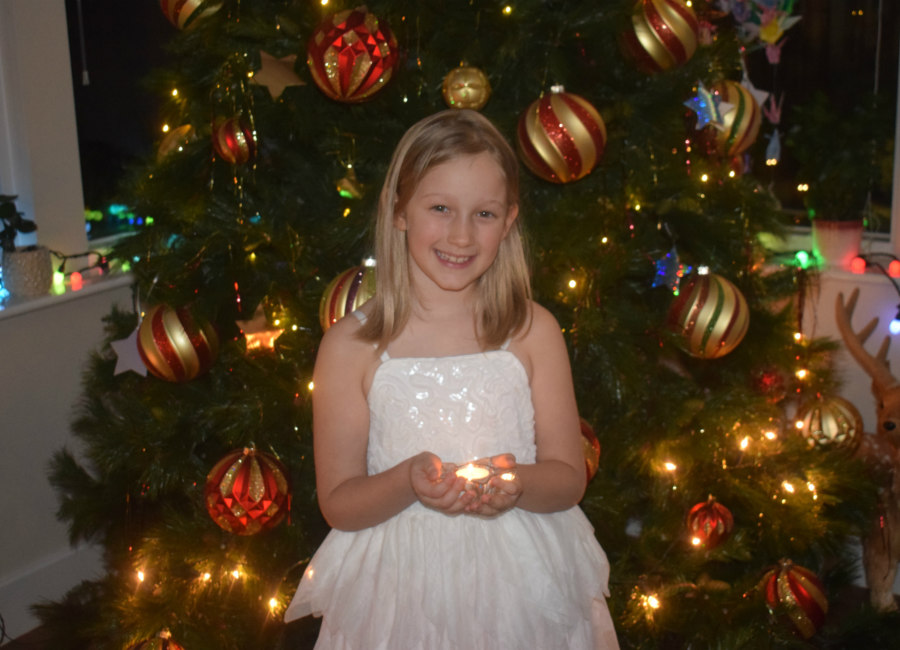 A seven-year-old Marlow schoolgirl took centre stage at a poignant but uplifting remembrance service held at South Bucks Hospice on Friday.
Delilah Nicol, who goes to Holy Trinity School C of E School, stepped up to sing Magic Penny, a classic children's song, at the annual Light Up a Life service at the hospice in High Wycombe.
The event - which included readings, the lighting of candles and the placing of memorial messages on a Christmas tree - is held every year to remember and honour lost loved ones.
Delilah was asked to perform by family friend Sharon Fairclough, who is Director of Clinical Services at the hospice, and it was the first time she had sung in public.
Afterwards, the schoolgirl said: "I felt nervous but at the end I felt happy." Her mum Clare said: "I was very proud of her."
Mrs Fairclough said of the event: "It was a beautiful service - soft, warm, inviting and beautifully-led."
Anne Bowker, volunteer chaplain, led the service and described it as 'very appropriate, reflective and quiet'.
Brian Chong, 18, a sixth former at The Highcrest Academy in High Wycombe, assisted by accompanying the service on piano, playing pieces such as Beethoven's Fur Elise.