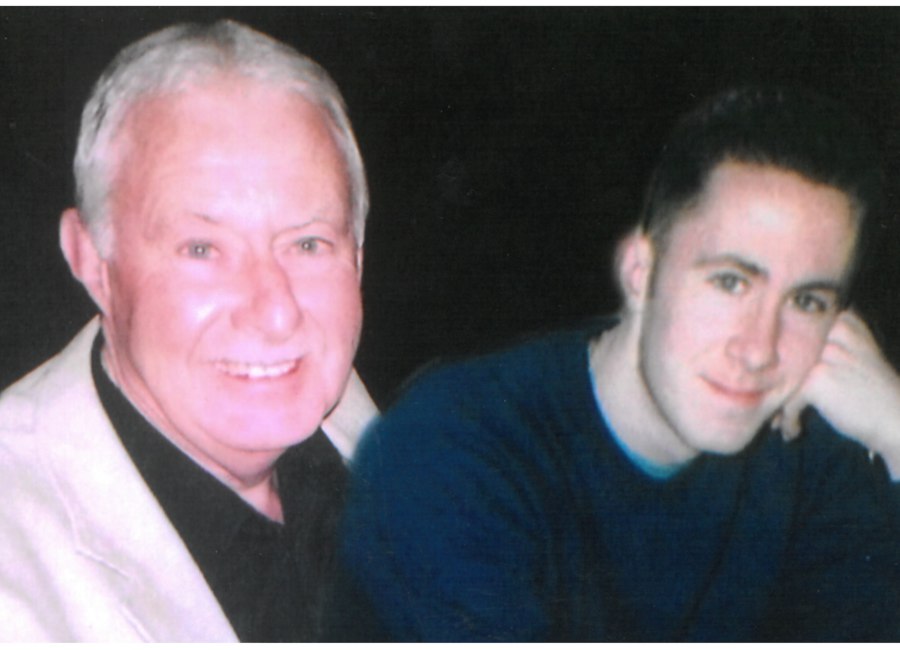 Every month, a bereavement group meets at South Bucks Hospice in High Wycombe. Below, one group member describes the help and hope it provides people in their hour of need.
Anita Sheridan turned to The South Bucks Hospice for support when she found she was not coping well with the grief of losing her beloved husband Paul. Paul's death from prostate cancer in August last year came 20 years after the loss of their son Lee in a road accident.
Anita, 70, from Cressex, found out about the hospice's bereavement group, based at Butterfly House in High Wycombe, through a friend of her daughter.
"I knew that I was on autopilot with the whole situation and not dealing with it. Paul is still in a box in my brain somewhere," she said. "I had not been coping very well. When Paul was ill before he died, I used to get very teary. I thought: what am I going to do when he is not here anymore?"
Even though she had been expecting the worst, Paul's death still came as a shock.
"You are expecting it – but not at that day or time. I really need this group. I need to get that box down from the tall shelf in my brain, open it up and face things."
Anita has been attending the bereavement group for several months now and finds it hugely beneficial.
"We are all kind of emotionally hugging one another even if we don't do it physically. You feel like you are in a warm hug when you come here. Everyone connects. People outside say they feel for you which is a nice thing to say but unless you have been there, done that, worn the T-shirt and watched the movie, so to speak, you can't know how it feels."
Anita, who worked for Equity & Law in High Wycombe, met Paul on her 18th birthday.
"I was dating one of his best friends, but I had finished with the other boy and had nothing to do on my birthday. A friend said let's make up a foursome on a night out with Paul and we never looked back. He was so lovely and such a gentleman."
The couple would have been married for 48 years last October, but Paul lost his fight against cancer a few months earlier in 2017 aged 72.
His health suddenly deteriorated in December 2013 when he suffered a stroke. A day before the stroke, he had been to his GP and told he had an enlarged prostate. Anita accompanied him that day to the hospital for a test which subsequently led to the cancer diagnosis. Anita described the onset of the two illnesses as a 'double whammy' with Paul going from a supposedly fit and healthy man to someone who required urgent treatment. The stroke affected his left side and short-term memory. He underwent two carotid artery operations and, as a result, lost his voice to the point where he could only whisper.
At that stage, Anita sought help from the hospice which was then based at Pusey House in High Wycombe.
"It was an emotional release and I bawled my eyes out every time I went," she recalled.
Paul, who had worked as a compositor for the Bucks Free Press, recovered his speech through therapy but his prostate cancer was too advanced for him to be saved. "He was really well-liked – a lovely man," said Anita, who has a daughter, Niki, and two grand-daughters.
Son Lee, 21, was killed in 1997 in an accident on the Risborough Road. At the time, Anita did not seek counselling for this, but both Lee and Paul are very much on her mind when she attends the sessions at Butterfly House.
She so admires the group that she convinced a man she knew to attend and was later told by him it was 'amazing'.
"I don't know how long I will feel the need to go to the sessions, but it's nice to know if I am not handling things, the group will still be there for me. It makes me feel better – I wish it was more than once a month," she said. "It's the unloading, the sharing – you can say 'I feel guilty because I didn't do that' and others will chip in and say that's how they feel – and you don't feel so bad. It's all part of the grieving process."