Activity Group: Thursdays 1-2pm
Chair Yoga Group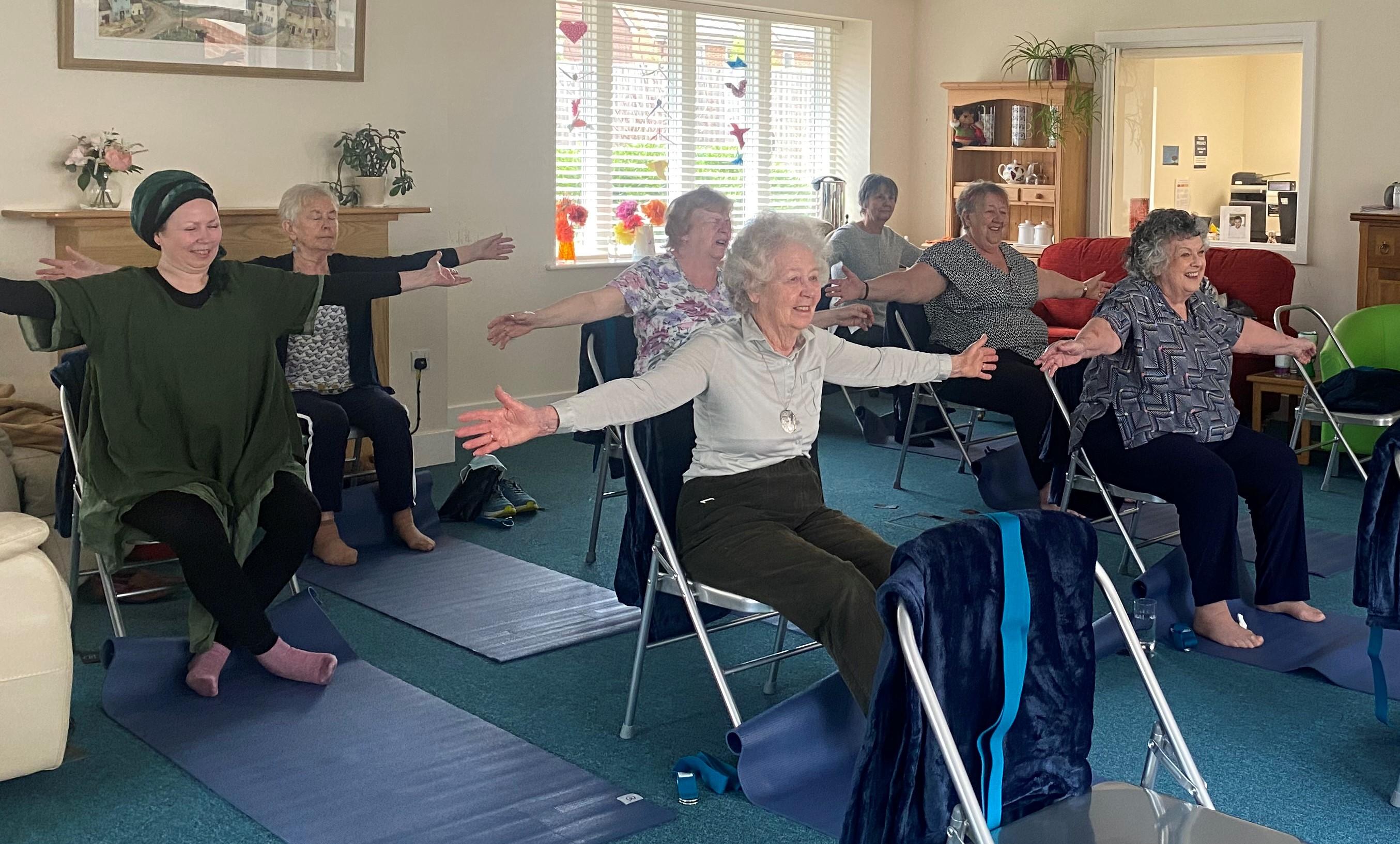 Chair yoga can improve your flexibility, concentration and strength, while boosting your mood, and reducing stress and joint strain.
Activity group: Wednesdays 12pm-1pm
Tai Chi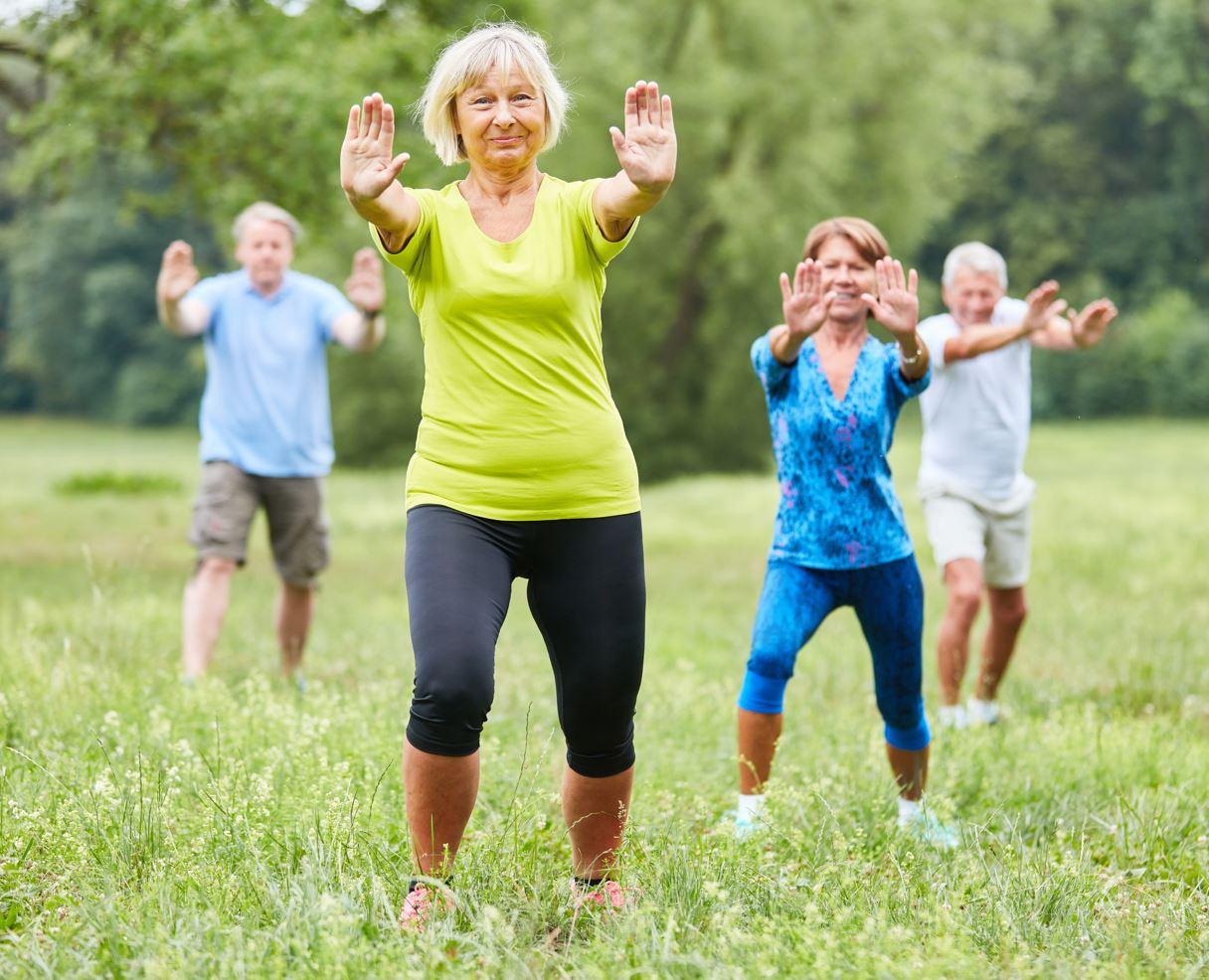 On a physical level, Tai Chi improves strength, flexibility, aerobic conditioning and balance. It's been proven to improve cardiovascular fitness, lower blood pressure, prevent falls and help people who have arthritis.
Activity group: Tuesdays 10:30am-12pm
Flower Arranging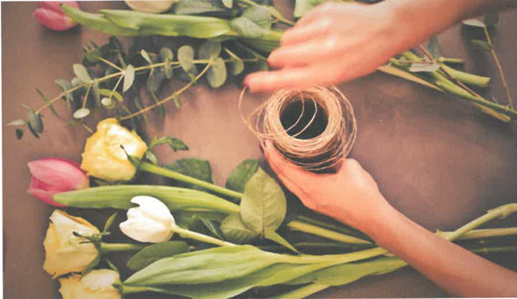 Tuesday 17th October 2023 for 8 weeks, until Tuesday 5th December. Flower arranging encourages improved manual dexterity, promotes sensory stimulation and can also reduce stress. Flower arranging is an activity that can be enjoyed by people of all ages, abilities and skill levels.
Activity group: Tuesdays 6:30pm-7:30pm
Bounce back with Beth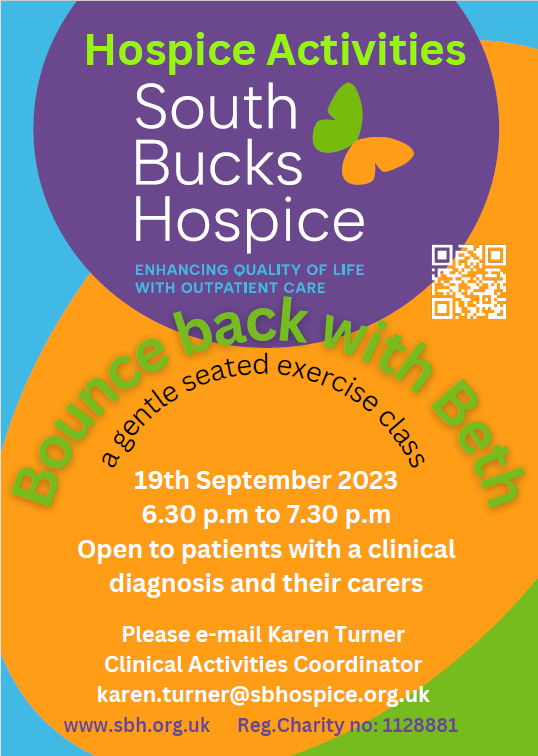 Starting 19th September 2023. A gentle seated exercise class open to patients with a clinical diagnosis and their carers.
Please ring Karen Turner on 01494 552750 or email karen.turner@sbhospice.org.uk to secure a place.