A multiple sclerosis patient has praised the telephone support given to her by South Bucks Hospice during lockdown – and says she cannot wait for the charity to fully reopen its doors.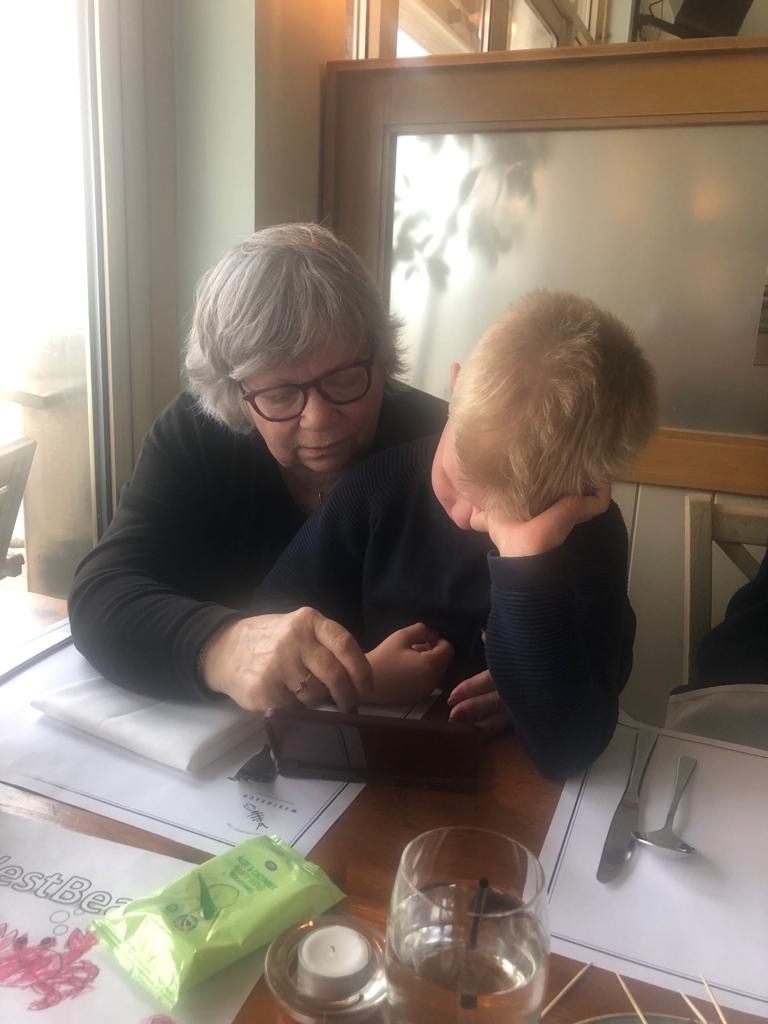 Anne O'Brien, 72, from Chesham, who also suffers from breast cancer, says the weekly calls from hospice nurse Karen Turner made a huge difference to her well-being.

Karen, in liaison with a GP, helped Anne acquire a wheelchair after her condition deteriorated recently, as well as a special device to help lower her into her bath.
Now, Anne - a former HSBC bank cashier – says she longs for the time when the hospice at Butterfly House in High Wycombe fully reopens to patients following its temporary closure in March.
"I have missed it very much. It's a lovely place," she said. "I do very much enjoy going and, before the coronavirus crisis, I went every single Thursday. They do lots of things for me, such as physiotherapy, acupuncture and lymphoedema treatment.
"It will be great when we get back there – particularly for the friendship. We get a meal there during the day and all sit around a big table and carry on chatting. It's great and boosts you a lot."
The physiotherapy is vital to help Anne cope with her MS, while the lymphoedema team has helped reduce extreme swelling in her legs.
Anne, who is married with one daughter and one grandson, added: "I think the acupuncture is marvellous and would recommend it to everybody. The medication I was put on for the cancer was making me sweat profusely, and the injections have stopped me sweating."
She was first diagnosed with MS at the age of 58, but only learnt about South Bucks Hospice four years ago and has been going there ever since.
She said: "I didn't know about the hospice any sooner. Our GP said to go there and see how I felt. I wish I had known about the hospice before I started there. I love it. The group I attend is a very happy jolly group. They are nice to speak with and gee you up, and I thoroughly enjoy it."
Her cancer diagnosis came about two years ago and recently, during the lockdown, her MS deteriorated to such an extent that she was no longer able to walk around. That's when Karen Turner, the hospice nurse, stepped in to help arrange the wheelchair.
Anne (pictured above with her grandson) paid tribute to Karen's work, saying her weekly calls have been invaluable, and she also praised the hospice and its staff. "I wish the hospice was advertised a bit more so more people knew about it. They do need more money to help it – all the staff there are great and there are a lot of voluntary workers who work so hard as well."
She agreed the hospice had no choice but to temporarily close during the coronavirus pandemic, but added: "Even though the hospice has been shut, they have helped so much."
Anne added: "I am so pleased that I go there and wish I had been told about it before I started there four years ago. I would recommend it to anybody. I can't wait for it to be reopened."
In recent months, South Bucks Hospice has gradually been reopening its face-to-face services at Butterfly House in Kingswood Park, High Wycombe. It is now offering a limited service for lymphoedema patients as well as some specialist physiotherapy patients, and all of its shops have now been re-opened.
To help support the charity, email fundraising@sbhospice.org.uk