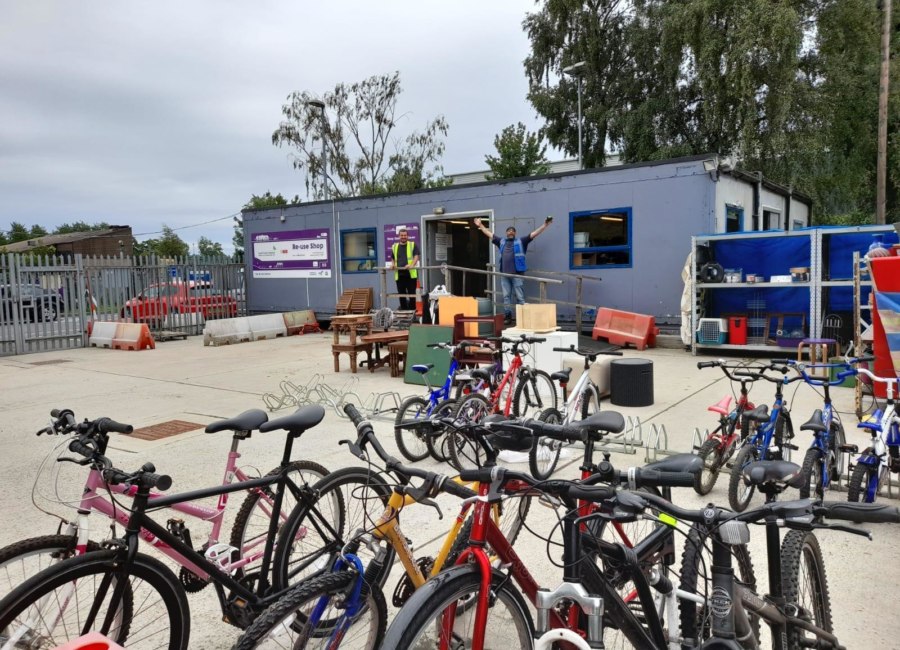 The popular charity shop at High Heavens household recycling centre is set to re-open tomorrow (Wednesday July 8) after the easing of lockdown restrictions.
The re-use shop, run by South Bucks Hospice in partnership with FCC Environment and Buckinghamshire Council, sells a range of items that have been brought to the site by the public. These include bicycles, furniture and electrical goods.
Proceeds from sales go towards helping hospice patients who are facing life-limiting or life-threatening conditions.

The shop, based at the recycling centre in Clay Lane, Booker, will open its doors to the public again at 9am. Until further notice, shop hours will be from 9am to 5pm weekdays only.

Jackie Ward, Acting Chief Executive at South Bucks Hospice, said: "We are really excited to be operating again at High Heavens. This follows our successful opening in late June of the re-use shop at Aston Clinton, and the re-opening earlier this month of our Hazlemere charity shop.
"We know people simply love the bargains on offer to them at these shops. But more importantly, they raise vital funds for our services and we rely heavily on this income to provide care to patients and their families."

The hospice and its partners have put measures in place to allow staff and customers to follow coronavirus prevention guidelines. These include: a limit on the number of people in the shop at any one time; two metre social distancing; a one-way system inside the shop; and hand sanitising facilities. Payment by card will be encouraged and car parking spaces at the shop will be limited

All Buckinghamshire's recycling centres will have a container where you can place re-usable items for the shops to sell. Items received will be cleansed where possible or otherwise kept in quarantine in line with guidelines prior to being presented for sale.

Meanwhile, South Bucks Hospice is also currently gradually re-opening its lymphoedema services for patients at its headquarters at Butterfly House. Other services will be reopened as soon as it is felt safe to do so.

For more, go to www.sbh.org.uk