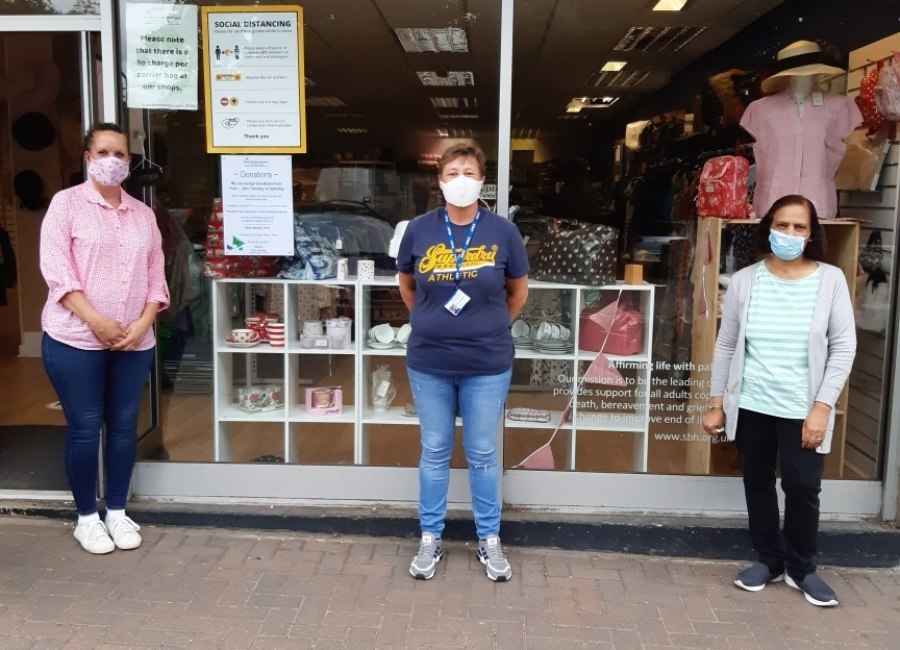 Public urged to support Bucks charities after lockdown hits funding
A senior councillor is calling on the public to support local charities who are struggling to get back on their feet after the lockdown hit their funding.
Cllr Isobel Darby, a Buckinghamshire Council member, made her appeal on social media - following a tweet from South Bucks Hospice which announced its Aston Clinton re-use shop was reopening.

"So glad to see our local charities starting up their vital income streams again," said Cllr Darby, a former leader of Chiltern District Council who is also a member of Chalfont St Peter Parish Council. "They have lost so much during lockdown and many are struggling. Do please consider a donation on top of your purchase if you can afford it."

South Bucks Hospice, which cares for patients with life-limiting and life-threatening illnesses, had to temporarily close its High Wycombe headquarters in March, as well as its shops in Hazlemere, Bourne End, Aston Clinton and High Heavens. All of its scheduled fundraising events were also cancelled during the lockdown period.

Jackie Ward, Acting Chief Executive Officer at the hospice, said: "Cllr Darby's comments recognise the very real problems being faced now by charities, such as ourselves, up and down the land.

"During the lockdown, we have offered significant and vital regular telephone support to dozens of people, and we are expecting requests for counselling to increase significantly in the next few months. However, our income from the shops and fundraising events has dried up during this period."

She added: "Only a fraction of our revenue normally comes from the Government, so we rely on fundraising to support our patients and their families. We hopefully will be able to replace some of this revenue through various grants. But we are hoping that the public – those who can afford it of course - will recognise the very real need to help their local charities recover so that they can continue to offer their full range of essential services."

Meanwhile, the hospice's Hazlemere shop in Park Parade also re-opened this week [Tuesday June 30] after lockdown and customers can now visit from 10am-4pm Tuesdays to Saturdays. The shop will be taking donations between 11am-3pm on those days.
From June 22, the Aston Clinton re-use shop at College Road North, Aylesbury, opened to the public from 9am until 5pm from Monday to Friday.

Jackie Ward said: "We are hoping that the shops at Bourne End and High Heavens will follow suit very soon, but this is very good news for us. These shops are extremely popular and will follow strict social distancing rules to ensure that the public feel welcome and safe."

The two re-use shops at Aston Clinton and High Heavens are run by the hospice in partnership with FCC Environment and Buckinghamshire Council.