It all began many years ago with a walk, a pub lunch and a visit to a few more pubs in the Chiltern countryside.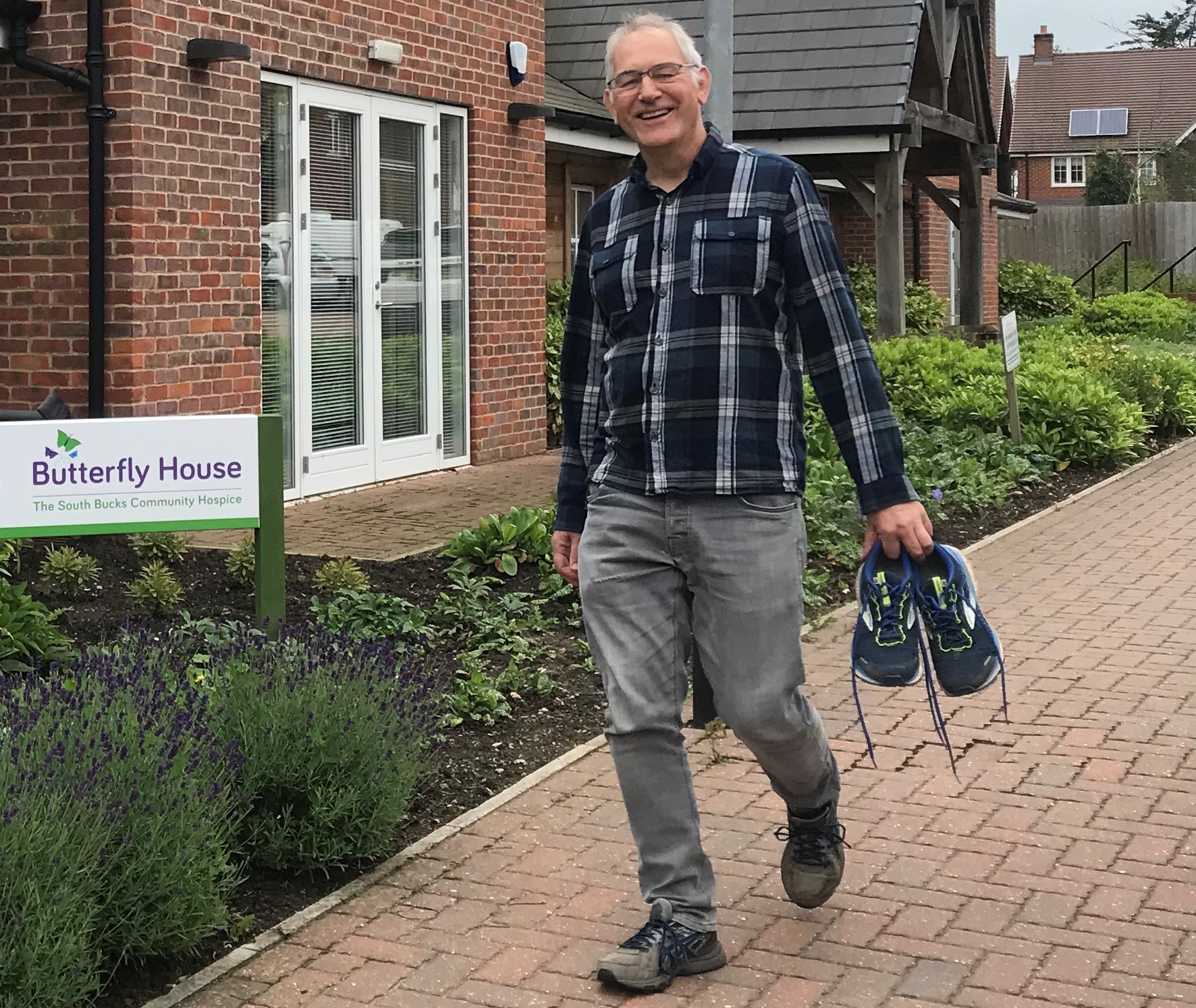 But now the regular fun outing for Vincent Hetherington and his friends has mushroomed into an epic trek with the group aiming to take on the Isle of Wight Challenge - an incredible 66-mile walk around the island in 24 hours for charity.
Vincent is hoping to raise money for South Bucks Hospice, the High Wycombe-based charity where his partner, Jackie Ward, is Acting Chief Executive Officer.

Vincent, 55, a technology manager from Tylers Green, said: "The hospice provides vital support to those living with life-limiting illnesses and is an oasis of calm during challenging times."

He added: "The walks started out as a bit of a laugh, but over time they have got gradually longer and longer. We would, typically, get dropped off somewhere in the distance and then walk home, finishing at the Horse and Jockey in Tylers Green, having visited a few other establishments along the way.

"Now we are in training for our longest-ever walk and hope to reach our goal of 66 miles in one day. It's not going to be easy because the Isle of Wight is certainly not flat – there are 2080 metres of elevation along the way. But we are hoping with the support of our many friends and acquaintances that we will be able to do it."

Jackie Ward said: "I think Vinny and his friends are completely mad to be doing this. I hope they all enjoy the challenge and raise plenty of money for their chosen good causes."

The walk begins on July 10. If you would like to support Vincent by donating to South Bucks Hospice, please visit: https://www.justgiving.com/fundraising/Vincent-Hetherington

Joining Vincent on the challenge are James Piggin, Duncan Swallow, Charles Demery, Jim Craggs (all from Penn and Tylers Green) and Richard Swann from Chalfont St Giles. Other charities being supported by the group include Alzheimer's and prostate cancer. Here are the links for the other walkers: https://www.justgiving.com/fundraising/james-piggin-iow2020; https://www.justgiving.com/fundraising/duncan-swallow; https://www.justgiving.com/fundraising/james-craggs; https://www.justgiving.com/fundraising/richard-swann5