South Bucks Hospice patient Sam Lightowler has told how she became a volunteer for the charity because she was so grateful for the treatment she received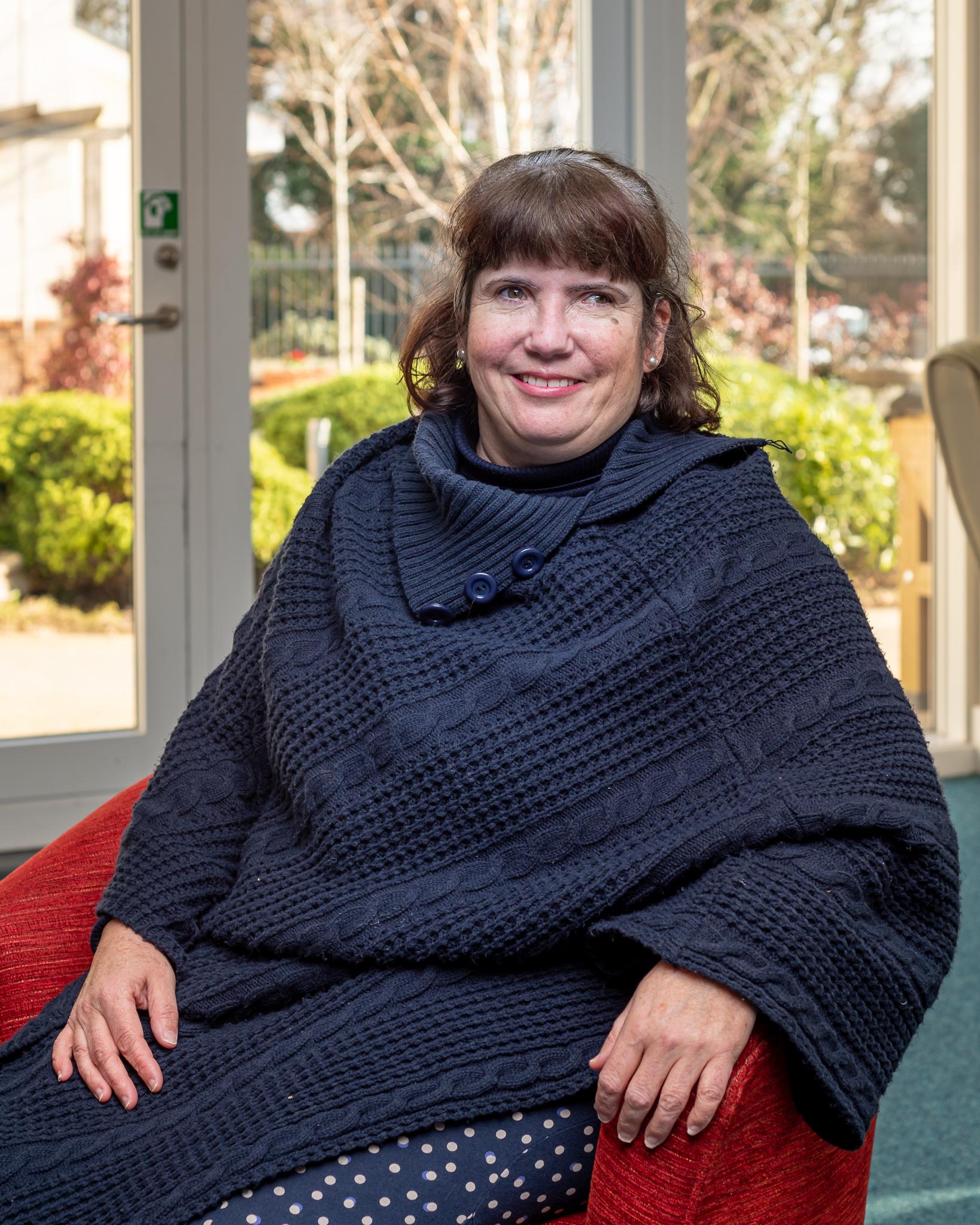 Sam, 48, from High Wycombe, has been treated for lymphoedema at the hospice since 2018. She was born with spina bifida which causes poor circulation in her legs and has led to uncomfortable swelling in the last few years.
"The lymphoedema has become more noticeable as I grew older and I was referred to have treatment at the hospice in Butterfly House in High Wycombe," she said. "I hadn't heard of the hospice before but I was impressed when I came here. The nurses are really friendly, caring, informative and skilled."
Sam's condition also means she suffers from coldness where her legs don't warm up at all. But the six-monthly free visits, which are still continuing, seem to have made a significant difference.
"I wear compression socks which helps to take down the swelling in my legs and I am given certain exercises to do to relieve some of the fluid build-up. It certainly has helped the swelling in my legs and I would recommend the service to others in a similar position."
During her last visit for treatment, Sam noticed there was a shortage of receptionists. "I asked my nurse why – and she said they were looking for volunteers. I thought that could be an ideal role for me because I have had experience previously of the job. "Because I had been having free treatment here, I wanted to give something back. I was very grateful to the hospice for what they had done."
"It's really nice here. I like meeting and greeting people. The staff are friendly and the environment is pleasant. Volunteering is very satisfying – you feel you are providing a service to others. I probably get more out of the experience than the charity or the patients. "I really enjoy it and, at the end of each volunteering day, I go home and feel I've done something really valuable."
To find out about volunteering opportunities at South Bucks Hospice, contact volunteers@sbhospice.org.uk