No matter how big or small your company, we would love to have the support of your team.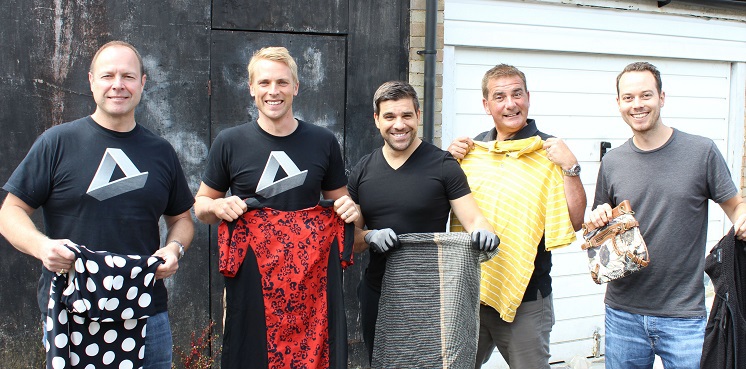 We work with businesses all over the county from curry houses to pharmaceutical giants. Find out more about some of our fantastic Corporate Supporters here or scroll down for more information on supporting South Bucks Hospice at your workplace.
Charity of the Year
Does your company run a Charity of the Year scheme? Here's 5 reasons why you should nominate South Bucks Hospice to be your next charity partner:
We are a local hospice meaning that the money you raise will support our local community.
We need to raise £1.1m per year to run the Hospice and we receive less than 4% of this from statutory sources.
What we are doing is truly sustainable and will mean that South Bucks Hospice will be around for generations to come.
We'll provide advice and support to help you to maximise your fundraising.
Even if your company doesn't run an official Charity of the Year scheme then you could still organise a one-off event or perhaps take on a sporting challenge in aid of South Bucks Hospice. Supporting a charity is a great way to engage staff and customers and demonstrates that you care about your community.
Payroll Giving
Did you know that working for a philanthropically minded organisation aids staff retention and happiness?
Payroll giving is an easy tax-effective way for your employees to give to us. Find out if your employer offers a payroll giving scheme and ask them how you can sign up. Employees can opt in or out of the scheme as they see fit, giving you full control over their donations.

Sponsorship
Putting your name to an event, campaign or initiative at Butterfly House demonstrates to your customers, clients and stakeholders that you are investing in a local cause that is important to you.
It is also a great way to boost PR and brand warmth whilst putting your company in front of a brand new audience.

Matched Funding
If you are taking part in a fundraising event or challenge ask your employer whether they offer matched funding.
Many wonderful companies are kind enough to match £ for £ every penny that you raise!
Gifts in Kind
​We love the gifts that our corporate supporters so kindly donate - whether its bottle of bubbly for our events, vouchers for our goody bags or prizes for competitions, Gifts in Kind make a huge difference to South Bucks Hospice.
It's also a great way for your showcase your products or services and ensure your company name is associated with South Bucks Hospice.
Employee Volunteering
Volunteering is a great way to get really involved with the work we do...
Help as little or as much as you like. You can take part in gardening projects at the hospice, use your skills to run a music or art therapy class or organise used clothing collections for our charity shops.
For more information or if you have any questions:
Call our Fundraising team on 01494 552 761 or email us at fundraising@sbhospice.org.uk