Play The Hospice Lottery

We are delighted to be part of The Hospice Lottery Partnership which means that you can help to raise additional funds for us by taking part in The Hospice Lottery weekly draw.

By playing The Hospice Lottery, not only do you get the chance to win a top prize of £1,000 every week and up to £10,000 in the bonus Rollover prize, you will also be helping to make a difference to people in need of hospice care.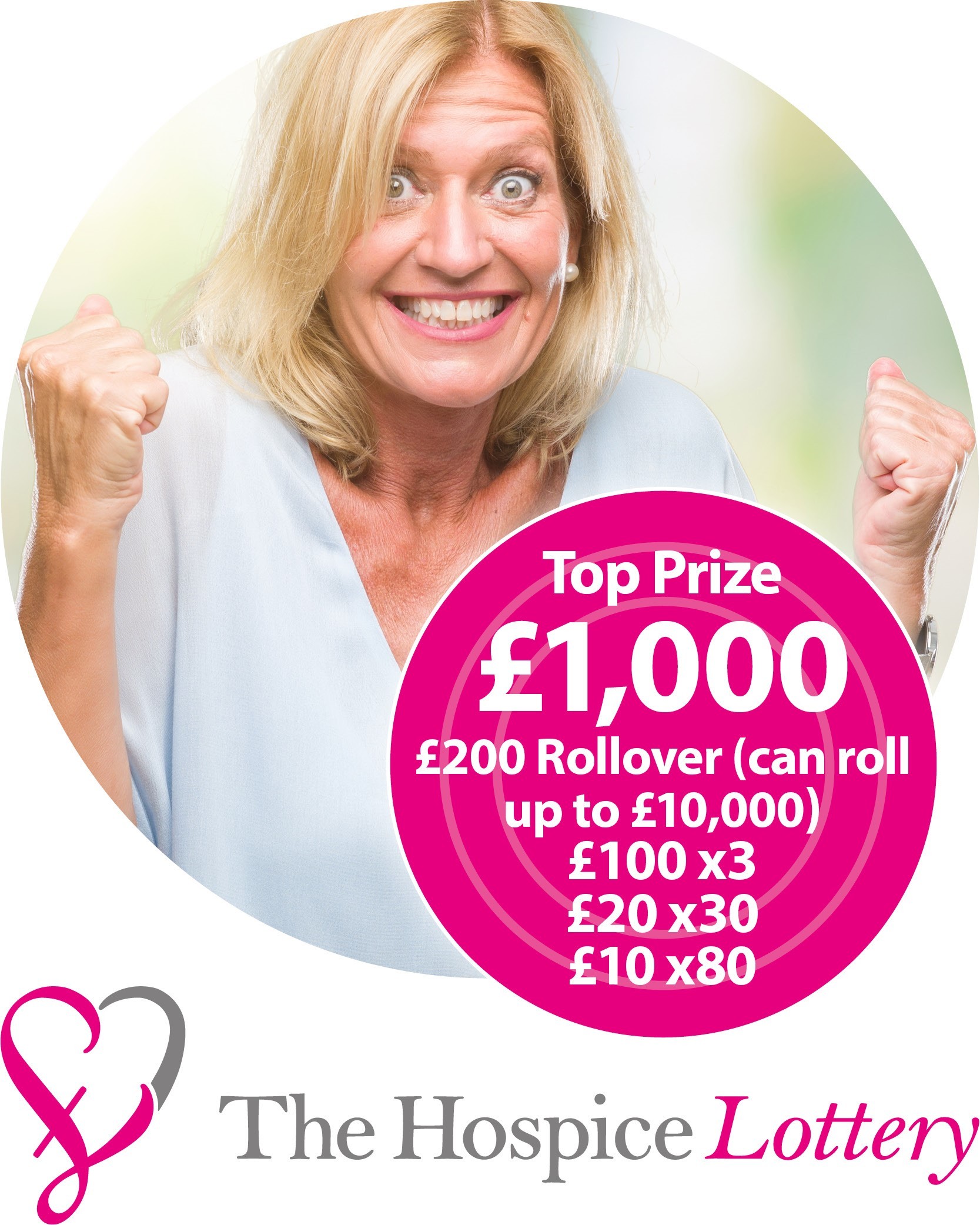 How do I play?

You can set up a direct debit subscription to be in the draw every week or you can buy tickets for a single draw. Visit The Hospice Lottery website to find out more and buy your tickets.
You could win £2,000 in The Hospice Lottery Winter Superdraw
The Hospice Lottery has just launched its annual Winter Superdraw to help raise money for South Bucks Hospice and other local hospices.

By taking part, you could be in with a chance of winning a top prize of £2,000, as well as helping patients and their families who are in need of hospice care and support this winter.

Tickets cost £1 each and are available to buy online between now and the 13 January 2021.

Thank you for your support and good luck in the draw!

Learn more about the lottery in this short video about The Hospice Lottery
"I wanted to help raise money for such a worthwhile cause, as well as put something back into the local community. Playing the lottery meant I could do that, winning the top prize was an unexpected bonus." Mr Berry, Hospice Lottery winner

Visit The Hospice Lottery website to buy your tickets today.