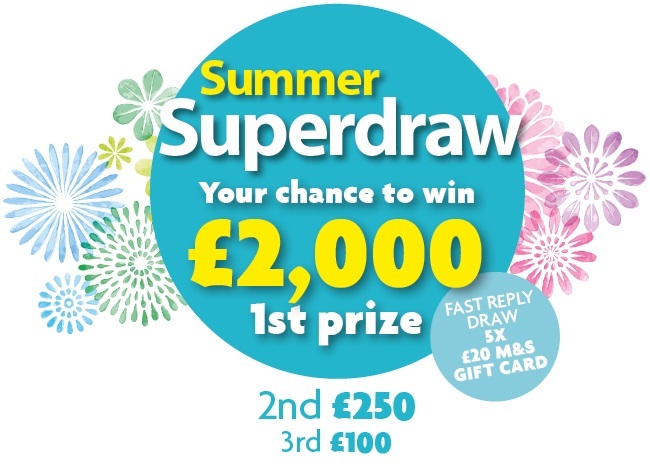 You could win £2,000 in The Hospice Lottery Summer Superdraw
The Hospice Lottery has just launched its annual Summer Superdraw to help raise money for South Bucks Hospice and other local hospices.

By taking part, you could be in with a chance of winning a top prize of £2,000, as well as helping patients and their families who are in need of hospice care and support.

Tickets cost £1 each and are available to buy online between now and the 25 August.

Thank you for your support and good luck in the draw!