Ben O'Keefe
|
7 October 2019
|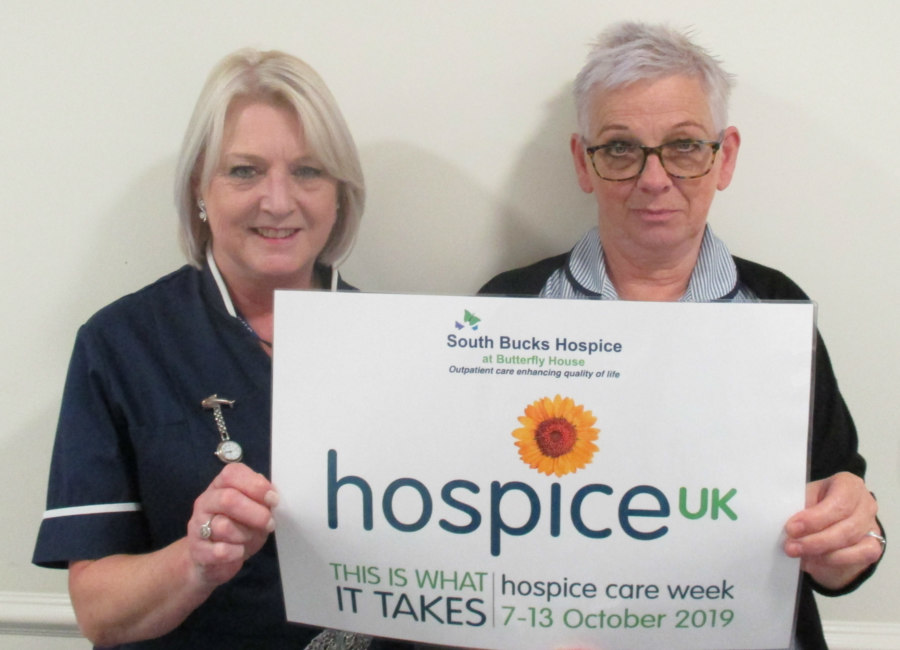 Our day hospice runs from 9:30am – 2:30pm, Monday to Thursday.
They see about 10 – 18 people a day and help people with a life threatening, progressive or terminal illness, which would include people who have cancer, Multiple Sclerosis or Motor Neurone Disease.
The team consists of a Day Hospice Manager, a Deputy Head of Nursing, three Health Care Assistants, two Ward Clerks and a small army of volunteers.
Everyone who visits our day hospice will be able to have a hot lunch, which is cooked by our Chef Clare and her volunteers. We have volunteer drivers who will collect people from their home and drop them off at the hospice and then come back in the afternoon to pick them up and take them back home. The people who visit our day hospice will receive different therapies that have been discussed at their assessment with the nurses. We are patient led, so we will try to ensure that patients are fully involved in their care plan. People might come to us for respite care or to receive personal care.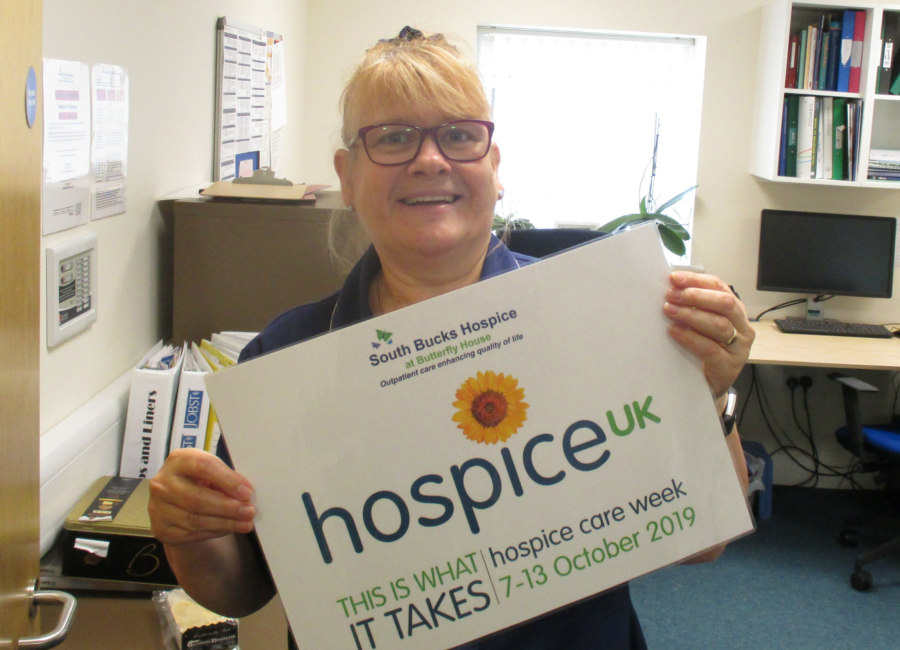 Our Lymphoedema team see patients for appointments from 9am – 4pm, Monday to Friday.
They see around 30 patients a week who have been referred to us for lymhpoedema treatment via their healthcare professional.
The team consists of a Lymphoedema Specialist Nurse, two Lymphoedema Therapists and one Lymphoedema Administrator.
Our Lymphoedema team assess, educate and ultimately aim to enable their patients to self-manage their lymphoedema to empower them and improve their quality of life. Lymphoedema is the build-up fluid in the body and can affect any parts of the body but usually occurs in the arm or the leg. The causes of lymphoedema are various, sometimes the condition occurs after cancer treatment where the lymph nodes have been removed; and/or after chemo or radiotherapy; surgery, trauma or infection; vascular insufficiency; and primary lymphoedema is where a person is born with a less efficient lymphatic system.
Patients are assessed to ascertain the best method for them, to help reduce their swelling. Any of the following methods of treatment could be offered: compression bandaging, compression garments, exercise programme, lymphatic drainage massage and skin care regime. If it remains untreated the area affected will start to swell and may become heavy and uncomfortable and is more prone to infection.
You might not know: lymphoedema treatment is not currently available through the NHS in South Buckinghamshire and private treatment will cost anywhere between £70 - £110 per session.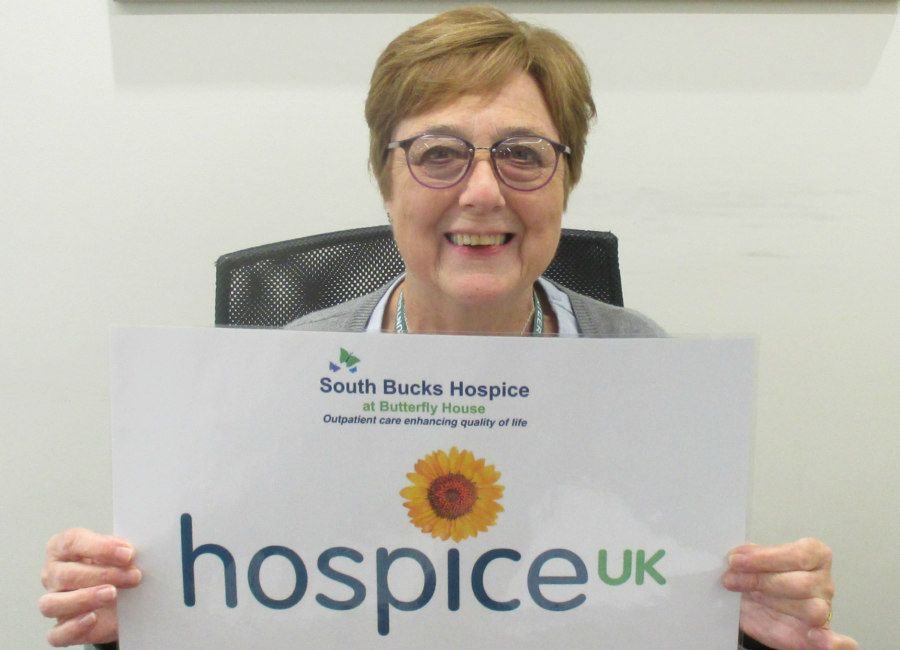 Physiotherapy takes a 'whole person' approach to health and wellbeing.
In the hospice situation physiotherapists help patients come to terms with their medical diagnosis and prognosis, and encourage them to improve their mental and physical condition through movement and exercise, manual therapy, education and advice.
At the hospice the physiotherapy team consists of two physiotherapists who offer a variety of treatments including acupuncture.*
Treatment sessions can be arranged from Tuesday to Friday and all patients are individually assessed and a treatment plan prepared and discussed with the patient.
Treatments take place in our lovely, bright, well equipped gym or in individual treatment rooms as appropriate. There are outpatient sessions and all patients who attend day care are offered physiotherapy as part of their day care programme.
Patients can self-refer by contacting the Day Care Manager or can be referred by a medical practitioner.
*Acupuncture is an ancient system of medicine which is more than 2000 years old. It has been used to treat many medical problems, but is particularly useful for pain relief. It can help with joint pains, migraine, allergies, nausea, bowel and bladder problems, menopausal symptoms, stress and anxiety.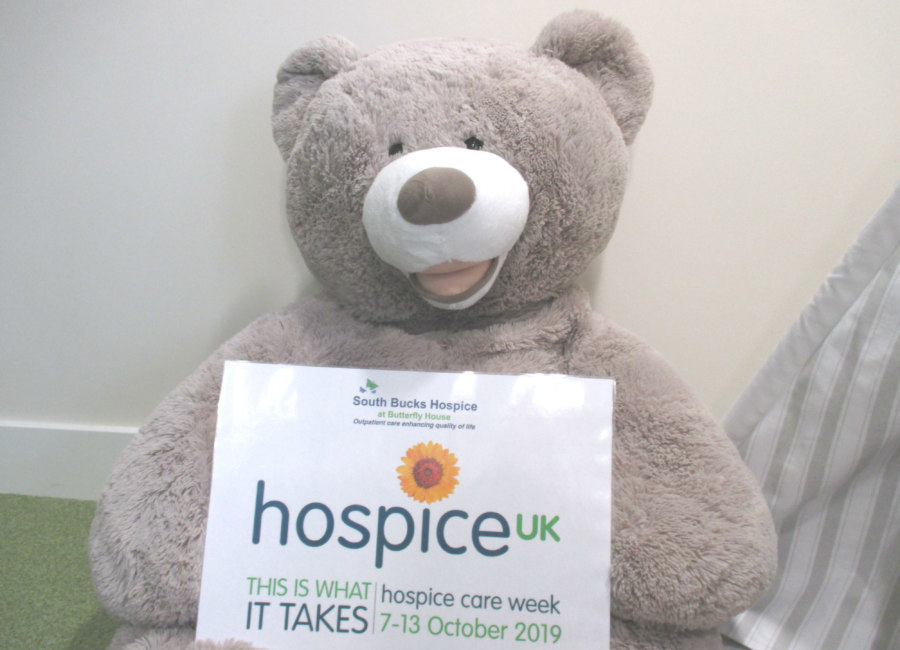 We see approximately 40-50 people per week for either one-to-one, couples, or family counselling.
The team consists of Head of Counselling & Family Support, two part-time counsellors and eight volunteer counsellors.
Counselling can provide emotional support to those people who are dealing with the shock of a diagnosis, going through treatment, struggling post-treatment, and facing end of life. It can also be beneficial for loved-ones who are affected by the serious illness of someone close to them, or who have been bereaved.
We aim to see people as quickly as we can from the point of them being referred and initially offer up to twelve sessions.
In addition to supporting adult families, our family support service can also give parents information and advice to support their young children.
You might not know: for family counselling which involves young children, we have a beautiful room, equipped with soft toys, drawing materials and a dolls house. Children can express themselves through a range of mediums and can always hide in the tepee, with a large teddy for company, if they are feeling shy.
Our counselling service offers appointments between 9am – 5pm, Monday to Friday, depending on counsellor availability.
In addition to counselling we also run a range of support groups for people to connect with other people who have similar conditions, and might be having similar experiences to themselves. We also have a team of Chaplains who are able to offer spiritual guidance.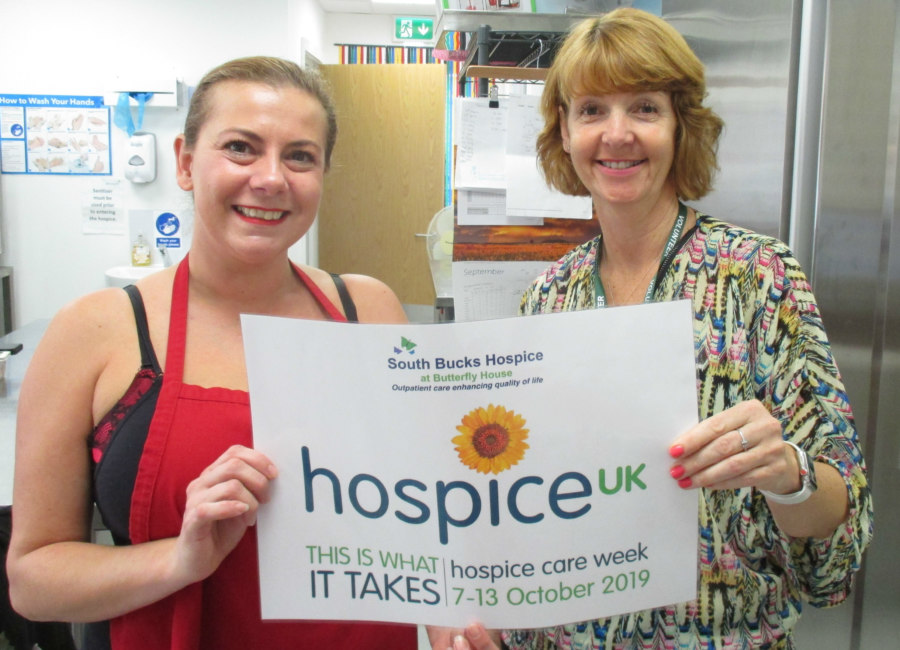 Our complementary therapy team see people from 9:30am – 2:30pm, Monday to Thursday (plus one Friday a month) and will see around 20 people per week for a variety of different types of treatment.
The team consists of a Complementary Therapies Manager, a Complementary Therapist and lots of volunteer complementary therapists.
We are able to offer complementary therapies to our patients to support symptomatic relief from the common side effects of diagnosis and treatments. People will sometimes experience different benefits to a complementary therapy, but the aim is to make the person feel more calm and relaxed. Treatments may also provide relief from pain, anxiety, depression, nausea, stress and promote better sleep. Some of the treatments available include: aromatherapy massage, reflexology, reiki, beauty therapy (hair & nails, facials with techniques and products designed specifically for cancer patients), acupuncture and Indian head massage. We also run classes such one for mindfulness and sessions by Look Good Feel Better.
You might not know: our complementary therapy department is kitted out with high quality equipment so that when you visit it feels like you are visiting a proper spa! We have the hairdresser's basin to wash your hair and a lovely big comfortable leather seat so you can have a pedicure done.
The department is always on the look-out for qualified therapists to volunteer, so if you are interested they would love to hear from you. So if you want to join a very friendly team and help support your local hospice, please contact our Volunteer Coordinator by calling: 01494 552 764 or by emailing: volunteers@sbhospice.org.uk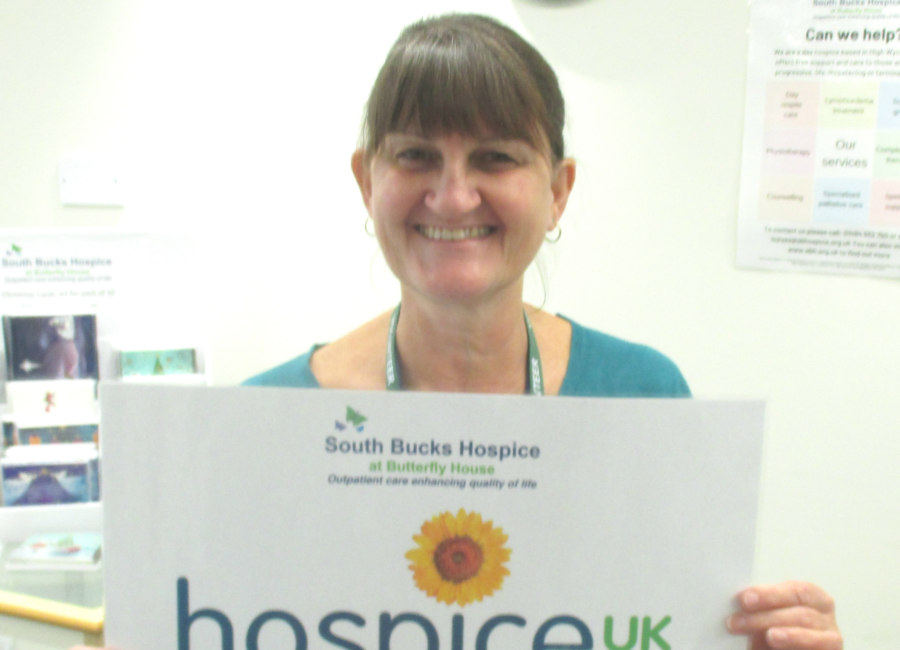 We have two charity shops, one in Bourne End and one in Hazlemere, we also have ReUse shops at the recycling centres in High Wycombe and Aston Clinton. At present we have over 200 volunteers.
Our hospice wouldn't be the same if it wasn't for all of our lovely volunteers! Our volunteers do lots of different things, such as volunteer drivers who pick patients up from their homes and take them to the hospice and then home again, our reception volunteers who welcome everyone to the hospice and deal with all incoming phone calls, our kitchen volunteers who help serve up a tasty cooked lunch for our patients and our volunteer gardeners who maintain our beautiful sensory garden.
Our shops receive donated goods and items from members of the public which are then sold with all profits going towards the running of the hospice. Our ReUse shops work in a similar way, but they are based at the recycling centres in High Wycombe and Aston Clinton. We have a mixture of staff and volunteers at all of our shops. You never quite know what you will find in our shops, there's often some great bargains to be had. So please do pop in and have a look around to see what you can kind.
Our Hazelmere shop receive support from local group 'Knit and Natter' who make lovely items to be sold in the shop. The group meet every 1st Wednesday of the month from 1-3 pm at Hughenden Church, in the Church hall.
Our Bourne End shop is on the look-out for some extra volunteers, especially on a Tuesday and Saturday. So if you want to join a very friendly team and help support your local hospice, please contact our Volunteer Coordinator by calling: 01494 552 764 or by emailing: volunteers@sbhospice.org.uk