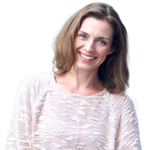 patient experiences
Jen
Jen came to the Hospice with deteriorating mental health after being diagnosed with depression.
With an elderly mother to look after, she knew she needed more support than just the medication her GP had provided and she got in touch with us. She was offered a course of acupuncture to help with the stress caused by her mother's illness and now attends our relaxation class.
 Jen says: "I love my mother dearly, but I felt unable to cope with the strain of her illness and its side effects alongside every day stresses such as work and home life. I knew I needed to take care of myself so that I could take care of her - the therapy I have with the Hospice has allowed me to take back the control I'd felt I'd lost.