Join Our Lottery
Joining the weekly draw for only £1 a week is a fantastic way to support us.
Play The Hospice Lottery
We are delighted to be part of The Hospice Lottery Partnership which means that you can help to raise additional funds for us by taking part in The Hospice Lottery weekly draw.

By playing The Hospice Lottery, not only do you get the chance to win a top prize of £1,000 every week and up to £10,000 in the bonus Rollover prize, you will also be helping to make a difference to people in need of hospice care.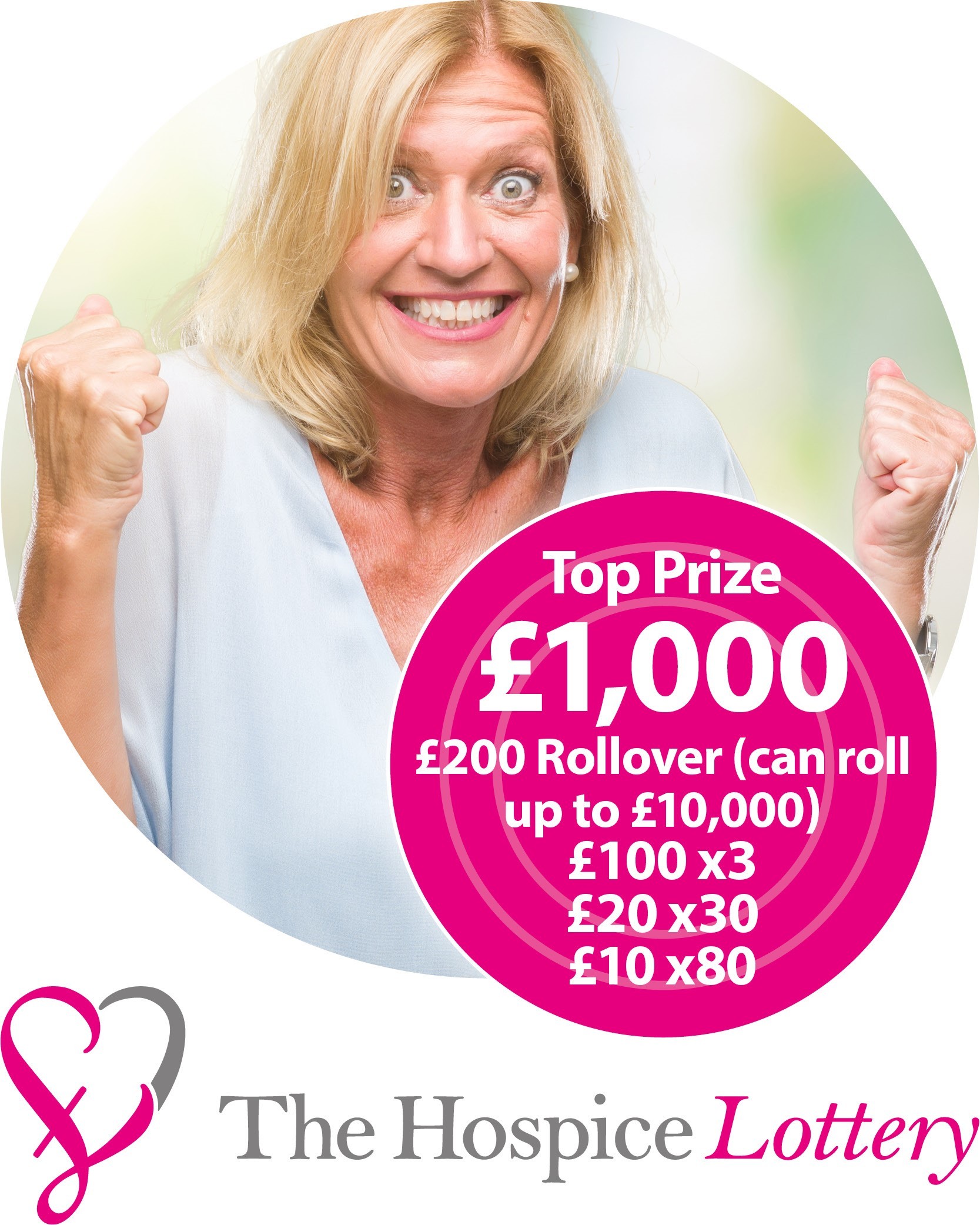 How do I play?

You can set up a direct debit subscription to be in the draw every week or you can buy tickets for a single draw. Visit The Hospice Lottery website to find out more and buy your tickets.
"I wanted to help raise money for such a worthwhile cause, as well as put something back into the local community. Playing the lottery meant I could do that, winning the top prize was an unexpected bonus." Mr Berry, Hospice Lottery winner
Visit The Hospice Lottery website to buy your tickets today.
Full terms and conditions, information about how the lottery works and the breakdown of costs and returns to charities is available at hospicelottery.org.uk or by calling The Hospice Lottery Partnership. Licensed by The Gambling Commission under account number 5060 (gamblingcommission.gov.uk). Responsible Person: Belinda Ellis. If you or someone you know needs information or help with a gambling problem, please call us on 01442 891459 or you may wish to visit begambleaware.org.
Players must be aged 18 and over to enter.