Join Our Lottery
Joining the weekly draw for only £1 a week is a fantastic way to support us.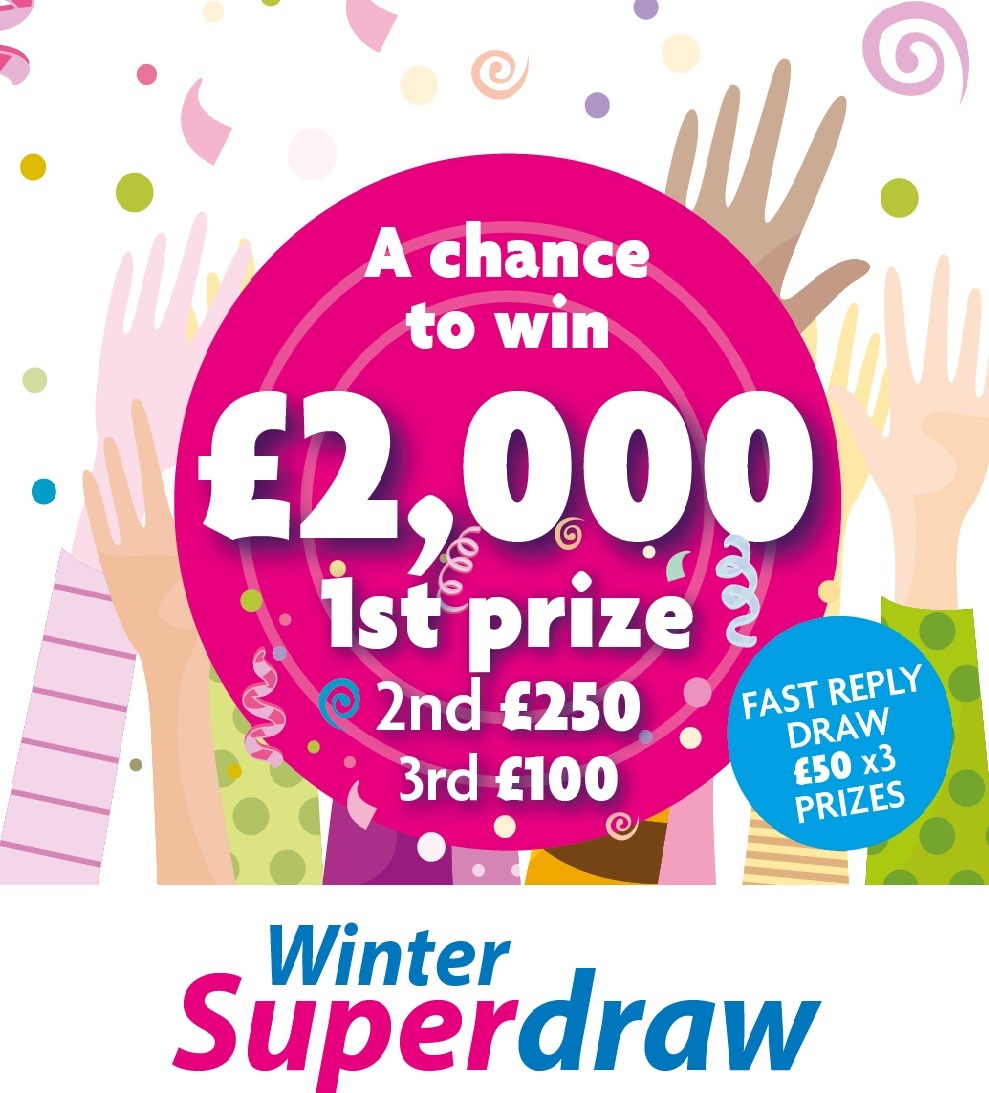 Winter Superdraw 2019
For your chance to win £2,000 along with some other great cash prizes, buy your Superdraw tickets online today.
Superdraws give you the chance to win extra cash prizes, in addition to the weekly lottery, as well as helping to raise vital extra funds for us. Tickets are just £1 each, and every ticket you buy makes a real difference.
Buy before 25 November and be entered in to a bonus Fast Reply Draw
As a thank you for supporting the Christmas Superdraw, if you buy your tickets before 25 November 2019 you will also be entered into our Fast Reply Draw to win a £50 prize. There are three to be won – just in time for Christmas!
The Fast Reply Draw will take place on 4 December 2019. The Winter Superdraw main draw will take place on 15 January 2020.
About our Lottery
Five local hospices form The Hospice Lottery Partnership (HLP) with each hospice receiving a share of the profits. Last year alone our share of the lottery topped £179,250 which funds the Lymphoedema Clininc, helping patients to overcome severe pain and discomfort. Since joining HLP in 1997, we have benefited from nearly £2million from our lottery.
Joining the weekly draw for only £1 a week is a fantastic way to support local hospice care. Not only do you get the chance to win a top prize of £1,000 every week, but you will also be directly contributing to the many services we offer at South Bucks Hospice.

HLP supporters have been raising funds through the weekly draw and bi-annual Superdraws since 1997 and have funded over £11 million of hospice care. Each year, the Superdraw's raise a combined total of approximately £100,000 which is a staggering amount of money and enough to fund over 3,600 hours of specialist nursing care.
If you are able to buy a £1 ticket, or whatever you feel is appropriate, we are so grateful for every £1 spent.
Each week, our Lottery gives you a chance to win:
1st prize of £1,000
2nd prize £200 ROLLOVER (which can rollover to a maximum of £10,000)
3rd prize of £100
30 prizes of £20
80 prizes of £10
There is more than one way to play:
Meet some of our big winners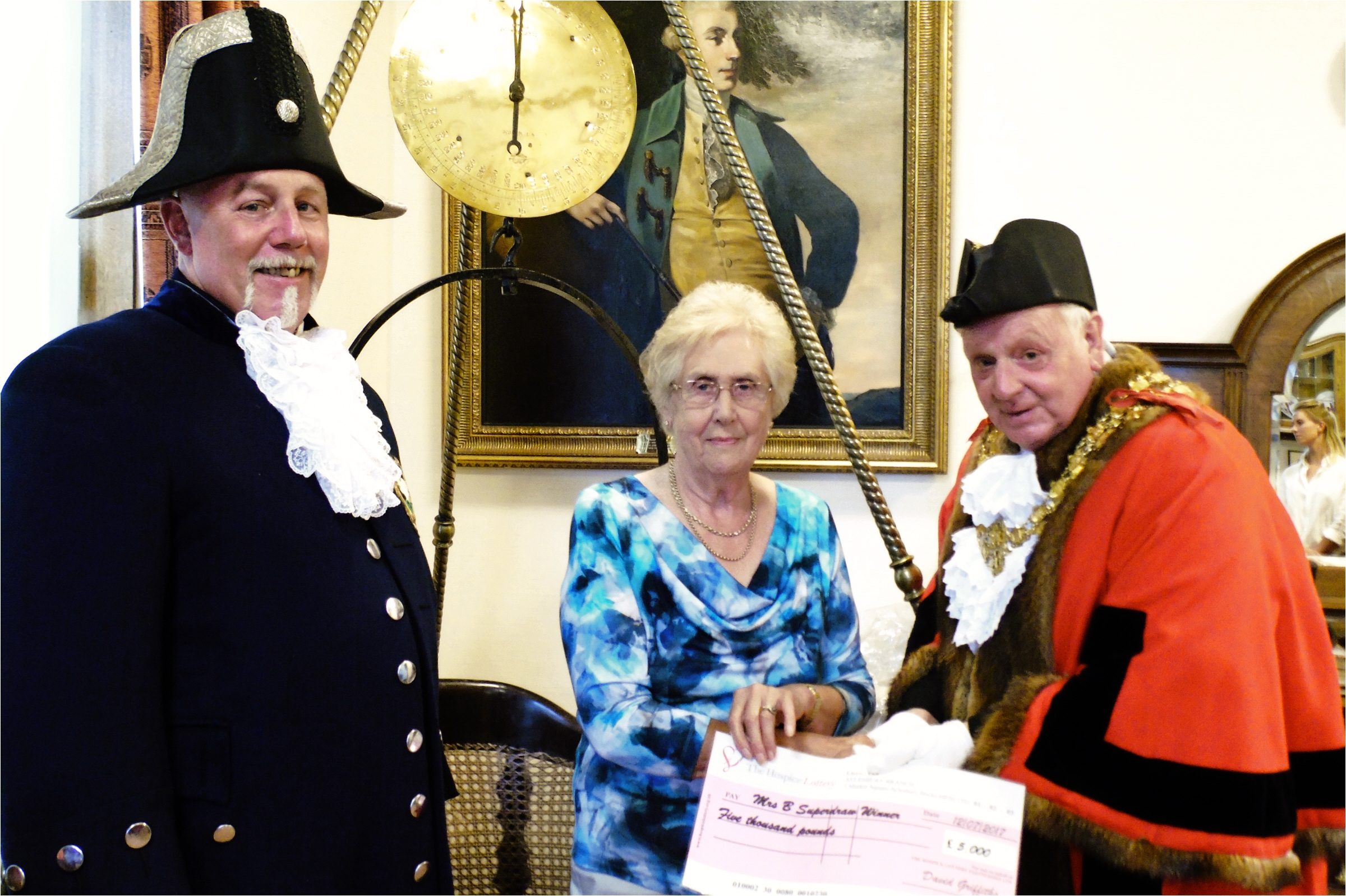 Mrs B being presented with her winning cheque by the Mayor of High Wycombe, Cllr Brian Pearce.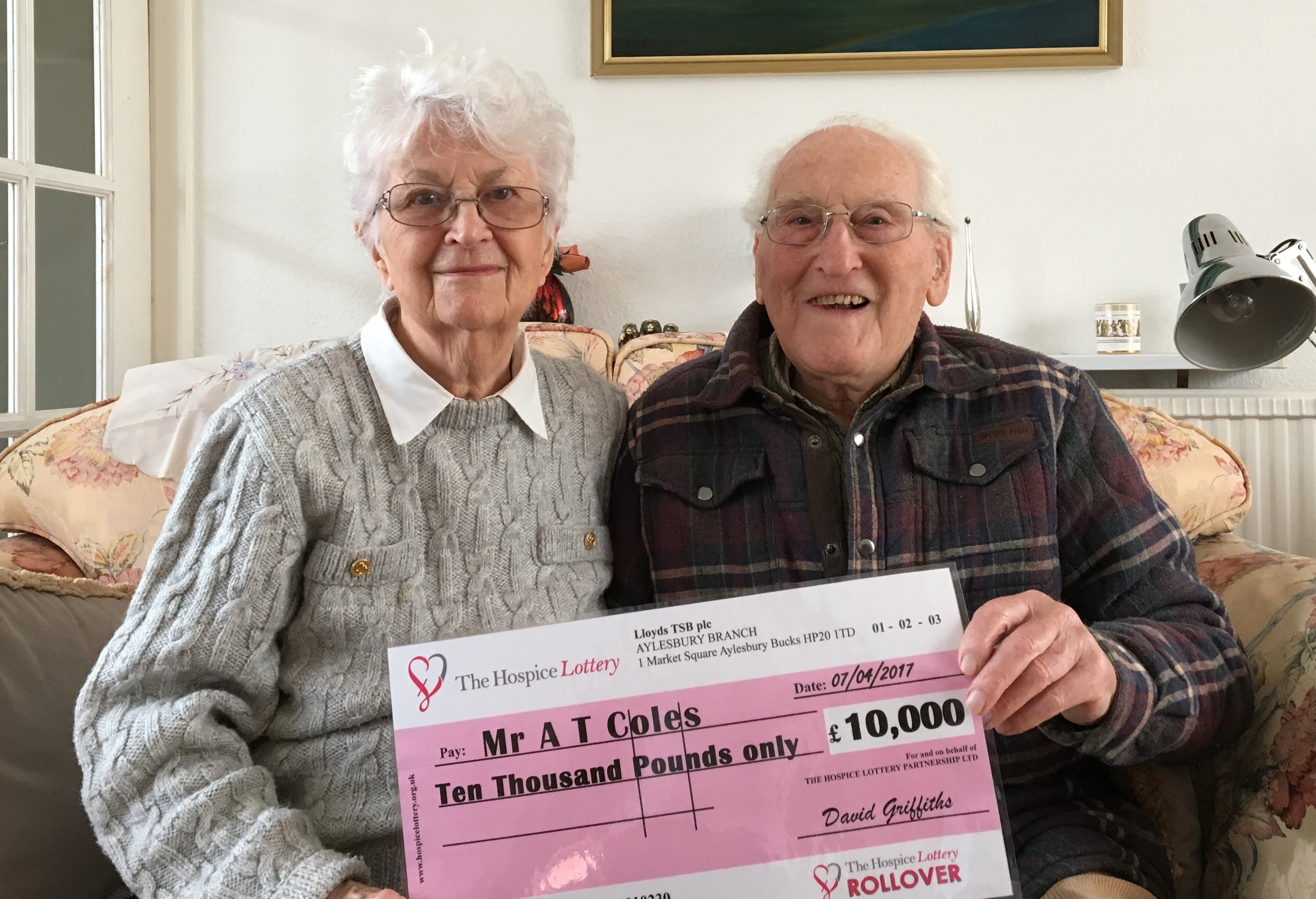 Mr & Mrs C holding their life-changing winner's cheque.
Read some more of our winners' stories here.
For more information, please contact the Hospice Lottery
Tel: 01442 891459
Email: info@hospicelottery.org.uk
Website: www.hospicelottery.org.uk